2021 Stonewall Chamber Scholarship Winners
Caleb Olfers
Daniel Raab
Rob Zuberbueler
The Stonewall community is incredibly proud of these amazing individuals. Congratulations!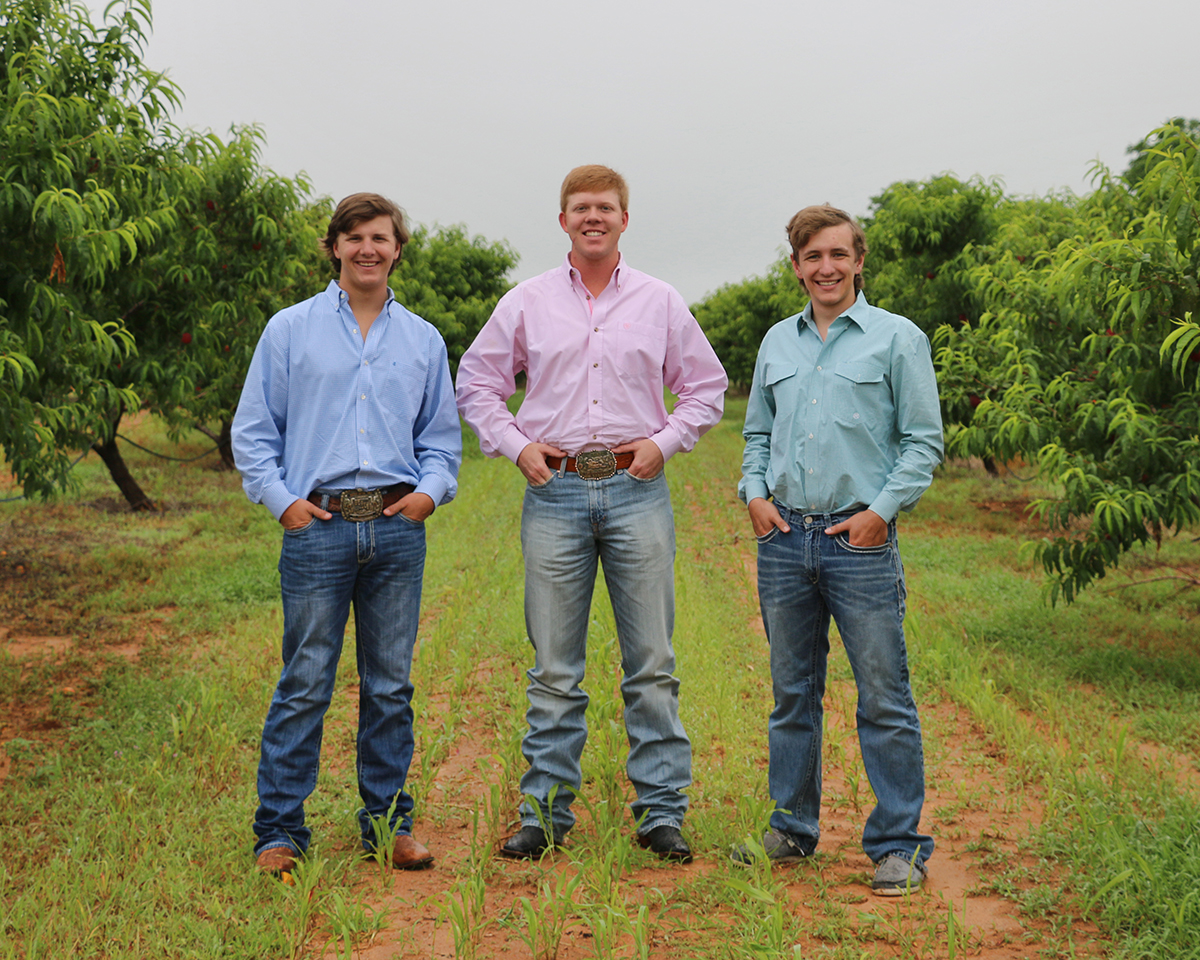 Laura Nielsen, 2021-2022 Stonewall Peach Queen
Daughter of Bradley & Tiffany Nielsen
Duchesses  include:
First Duchess – Misty Danz, Daughter of Robin & Dennis Danz  

Second Duchess – Aleitha Sierra, Daughter of Ariana Sierra
Third Duchess – Anahi Benitez, Daughter of Anna Benitez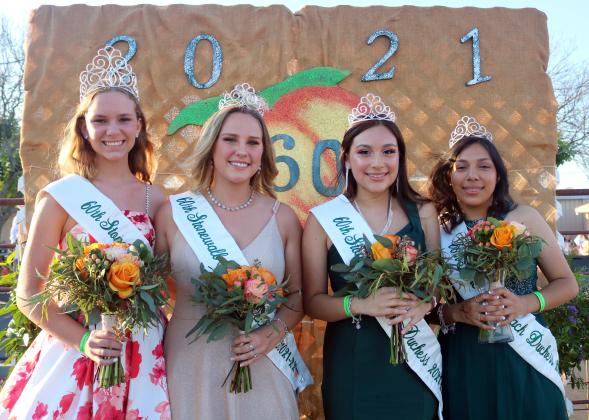 Abigail Schladoer, 2020-2021 Stonewall Peach Queen
She is the daughter of Rhett and Denise Schladoer
Duchesses  include:
First Duchess – Sophia Mills, daughter of Deleyce and Van Burg and Robert Mills

Second Duchess – Viviana Carreno, daughter of Alvaro and Bibi Carreno

Third Duchess – Jolie Peavy, daughter of LeeAnn and Jon Whatley and Jon Peavy

Fourth Duchess – Rachel King, daughter of Randall and Danielle King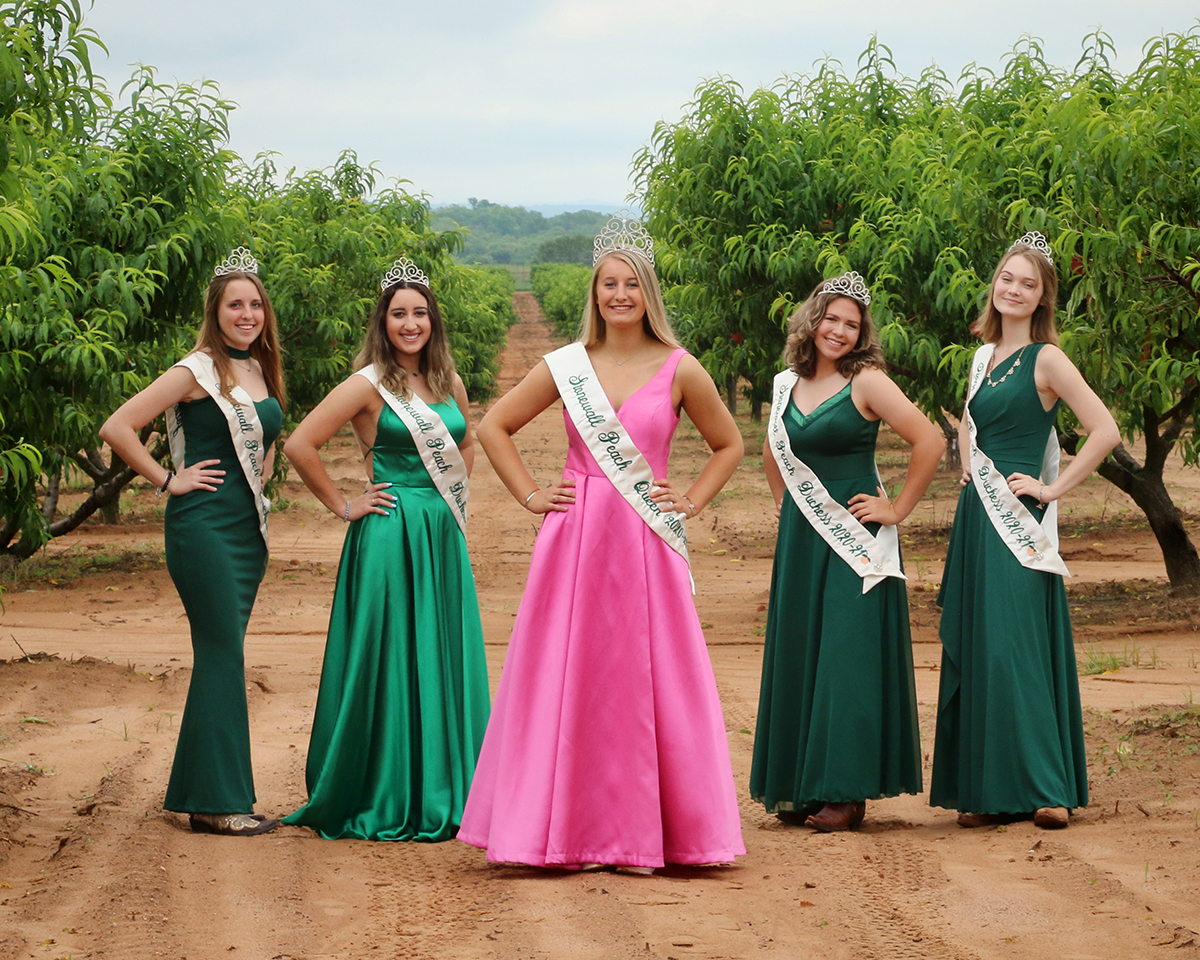 Conrad Matysiak's parents began coming to the Stonewall area in the 1960s. Conrad loved the area and in the 1990s when he and his wife, Brenda, were given the opportunity to purchase land in the area, they did so with much joy!   In 2004, the Matyciaks were able to retire and begin to call Stonewall home.
The Stonewall Chamber of Commerce is sure glad they did! The Matysiaks say Stonewall reminds them of the small towns where they grew up.  However, we feel our small town is so great because of people like the Matysiaks.
Although they are retired, Conrad and Brenda are busy volunteering their time with the Commodity Association, Predator Control Association, Meals on Wheels, Peach JAMboree, Stonewall Volunteer Fire Department, Stonewall Elementary School and the Hill Country Memorial Hospital.
Thank you Conrad and Brenda for being part of our Stonewall community!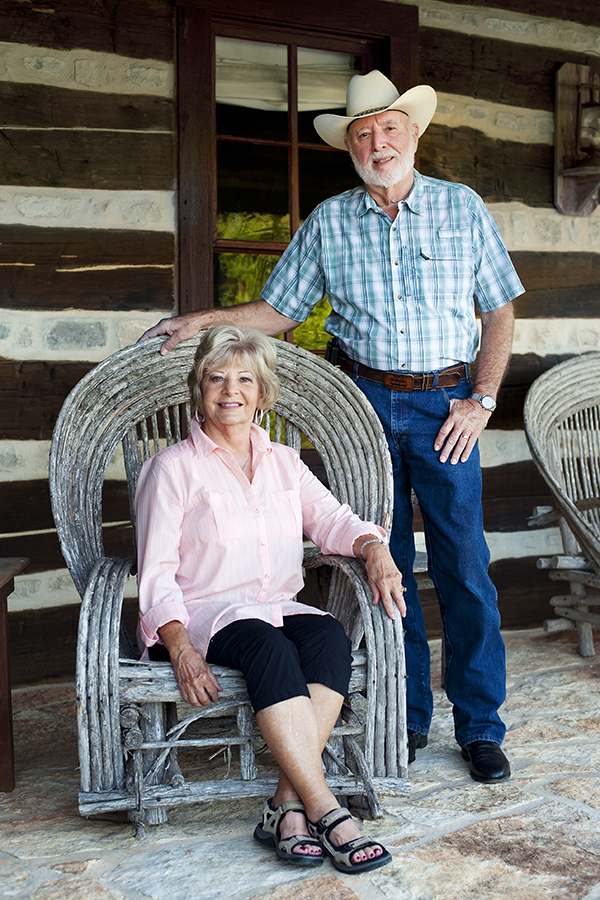 Volunteer fire departments are the life line between life and death in any rural community. The community of Stonewall, Texas is fortunate to have one of the best volunteer fire departments in the state.
These men and women are on call 24 hours per day, 7 days per week!  As volunteers, they uphold the commitment a full-time firefighter encounters in any given situation.  On many occasions volunteer fire fighters are the only responders available to meet public safety needs.
Greg Simms leads the Stonewall Volunteer Fire Department. This dedicated department covers more than 200 square miles in Gillespie and Blanco County. The men and women of the SVFD have the most up to date training and skills necessary to face any unique situation in Gillespie County.
Like many others in the department, Simms volunteers because he has the training necessary, but most of all, the desire to give back to his community.
With dwindling budgets and increased demand, due to Gillespie County's popularity, the Stonewall Volunteer Fire Department encourages community members to become involved.  The most significant asset in any organization are the people, and especially for a volunteer fire department.
Here are some interesting facts from the National Fire Protection Association about volunteer fire departments:
NFPA estimates there were approximately 1,056,200 local firefighters in the US in 2017. Of the total number of firefighters 373,600 (35%) were career firefighters and 682,600 (65%) were volunteer firefighters.
Most of the career firefighters (72%) worked in communities that protected 25,000 or more people. Most of the volunteer firefighters (95%) were in departments that protected fewer than 25,000 people.
The Stonewall Chamber of Commerce sure appreciates our Stonewall Volunteer Fire Department!
Next time you get the opportunity, thank these men and women for keeping your property safe and your family members alive.
Also, plan to come out and support our department at the 39th Annual Stonewall VFD Fall Fish Fry on October 12 held on the grounds of the Chamber of Commerce in Stonewall.